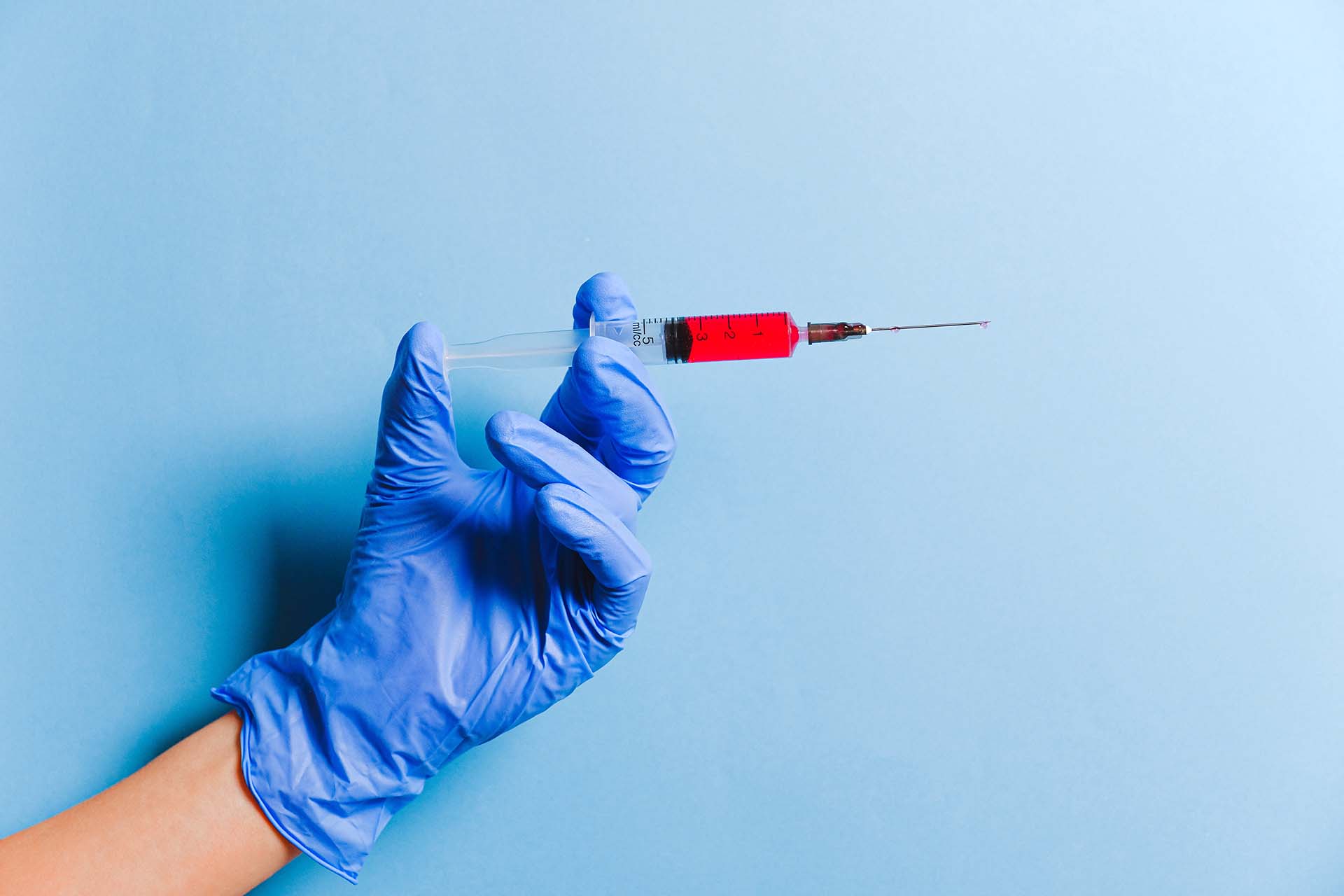 What is PRP?
 PRP (Platelet Rich Plasma) is a platelet-rich plasma created from a patient's blood sample, which is then injected into a target area such as an injured knee or tendon. In some cases, the practitioner may use ultrasound to guide the injection. The aim is to increase the concentration of certain bioproteins or hormones, called growth factors, in a specific area to speed up the healing process. Platelets, also known as platelets, are the blood component that repairs damaged tissues. The PRP procedure delivers more platelets to the damaged tissue than are carried by the normal bloodstream.
Are there any side effects of PRP application?
This method, which can be applied to all ages and genders, does not cause any side effects since it is a sterile procedure with the patient's own blood and does not contain any chemical substances.
Who is not eligible for PRP?
 This method is not applied in cancer patients with low platelet counts.
What does PRP do?
 PRP treatment generally shows good results in the treatment of wrinkles, skin blemish problems, and stretch marks on the skin.
When PRP treatment is applied to the areas of the hair that start to fall out, the hair in that area is nourished and the possibility of hair loss is minimized. Cell regeneration is provided thanks to proteins that provide tissue healing.
Since PRP treatment is based on the principle of skin self-renewal, it would not be very healthy to expect immediate results. A visible change is observed after the second or third session. In the application to the scalp, it is observed that the existing hair thickens and thus the density of the sparse areas increases.
PRP is an application that usually requires 4 to 6 sessions applied every 2 weeks. In terms of its permanence, it should be renewed several times a year.
What should be considered after the PRP procedure?
The only thing to be considered after the PRP procedure is not to wash the hair on the same day.