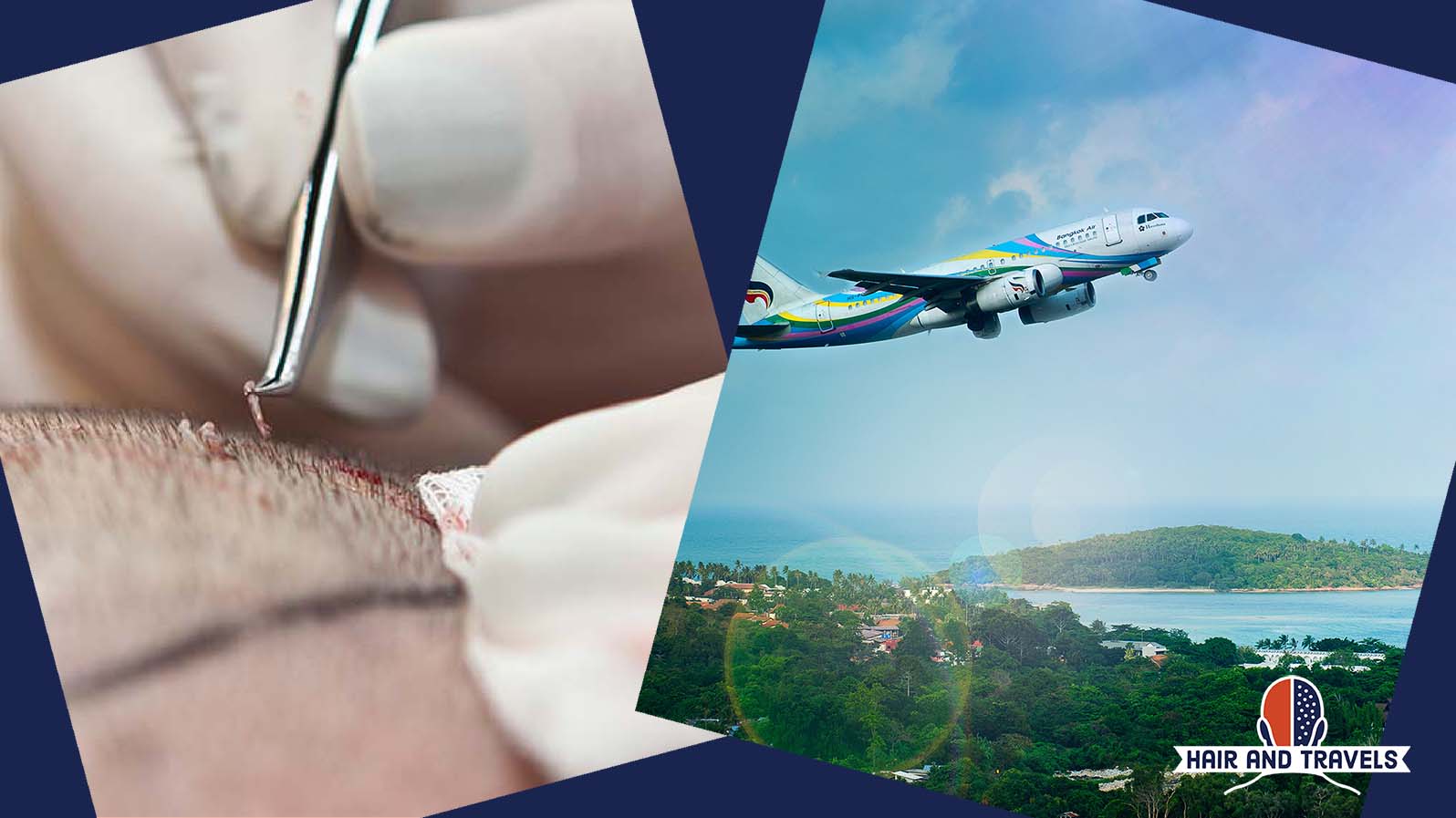 Most people who visit another country, whether for business or health reasons, think of making a little touristic trip. Although there is no problem with this situation for us in terms of both the patient and his health, as Hair and Travels, if requested, we also organise a small touristic trip for our patients if they wish. We can arrange a sightseeing tour in Istanbul as an "extra option" by including the places they especially want to visit in the trip.
There are thousands of people coming from all over the world or from different cities within the country to have hair transplantation. They can have a hair transplant and return to their country or city within 2-3 days. The day after the hair transplantation, after the dressing is done and fully discharged, the person can travel freely depending on how well he or she feels. Only as a result of the operation, there may be mild oedema and headaches on the face, which allows them to spend the day more comfortably with the post-operative medications we give.
In addition, there are important issues to be considered when travelling. Particular attention should be paid not to accidentally hit the head while getting in and out of the car, which is a very common situation. The possibility of dislocation of the grafts in the head area is very high. We recommend that our patients who will be travelling by plane should pay attention even though they are unlikely to touch the upper cabin during their travels. Another point is that we have to remind that our patients should not consume alcohol during their travels. Because alcohol will dilute and dilute the blood, it may cause bleeding especially in the donor area and may cause oedema again. It is recommended to drink plenty of water after the operation. Our patients who will return to their homes by road should travel with a level air conditioning setting, especially in hot weather, in order not to cause any sweating, because sweating can cause infection in the donor area. Apart from these, direct sunlight should also be avoided in order not to cause sweating, and attention should be paid to these until the donor area heals and recovers for a few days.
 Some patients are uncomfortable with the image that appears in the first days of hair transplantation and want to hide it, so they want to cover it with a hat or any shawl, cover, etc.. But this is an inconvenient situation. It should be taken into consideration that the grafts can be dislocated with any contact there and it is not recommended.
In order for the wounds to heal and the grafts in the transplantation area to recover well, it is important to leave the head open and free.